Magical Forest 2022
Opportunity Village has been serving the Las Vegas community for almost 70 years. All fundraising proceeds support their mission to provide programs and services to enrich the lives of men and women with intellectual and developmental disabilities.
Touchstone Living loves to give back! With the help of a few Elves, we delivered a winter wonderland complete with a blue house and a beautifully decorated tree, straight from the North Pole. Look for us on the left, as you return to the station after touring the village by train.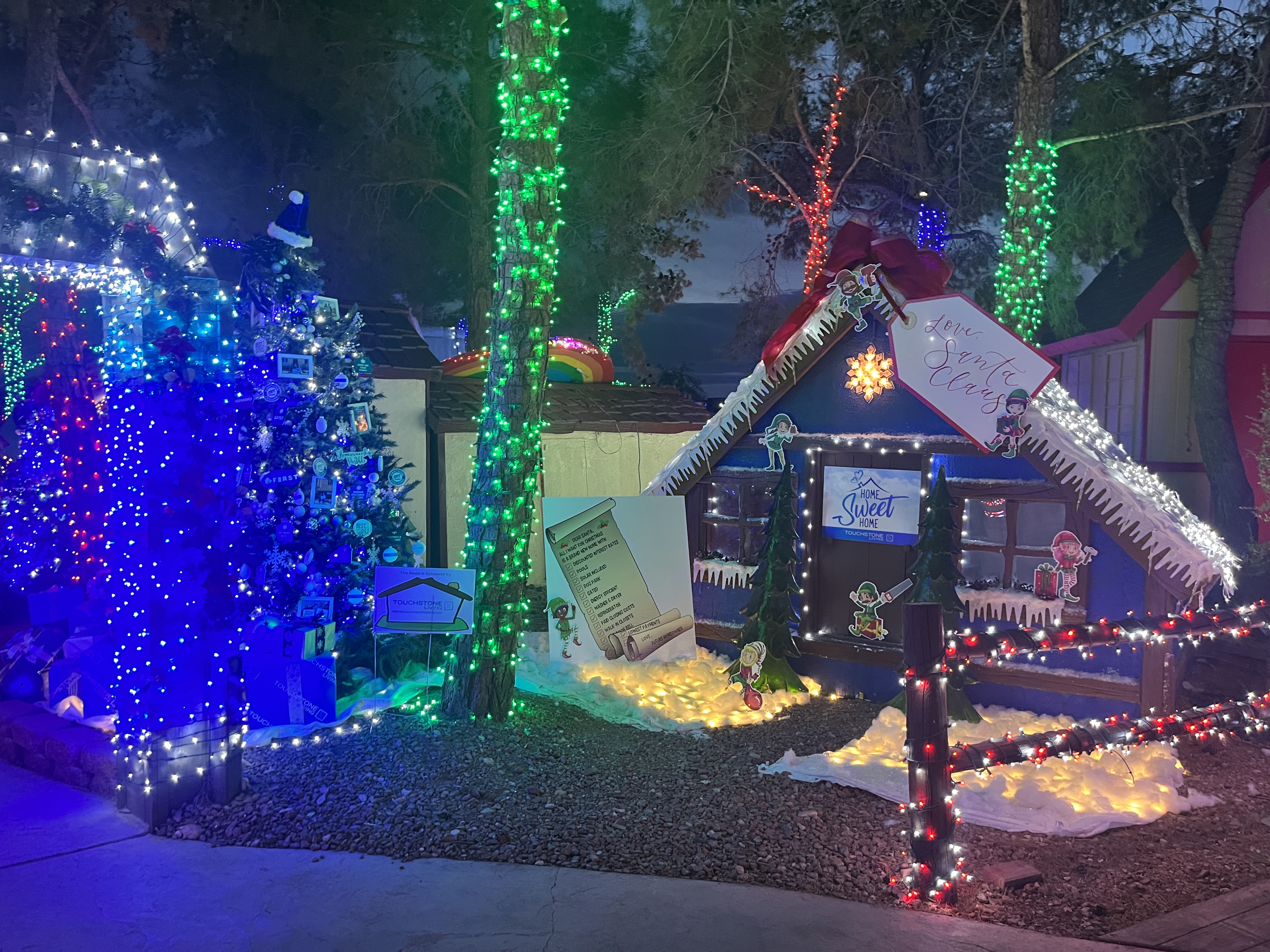 We're grateful for the privilege to be a Proud Sponsor at the Magical Forest this holiday season.
Come out to the Magical Forest from Nov. 25-27, Dec. 1-4, Dec. 8-11, Dec. 15-24, and Dec. 26-31 at 5:30 pm to enjoy holiday festivities and make your contribution!
Magical Forest - Las Vegas - Tickets & Reviews | Vegas.com
Click on the link below to learn more about Opportunity Village and all the amazing work they do!
Opportunity Village - Disability Services & Support Organization in Las Vegas & Henderson